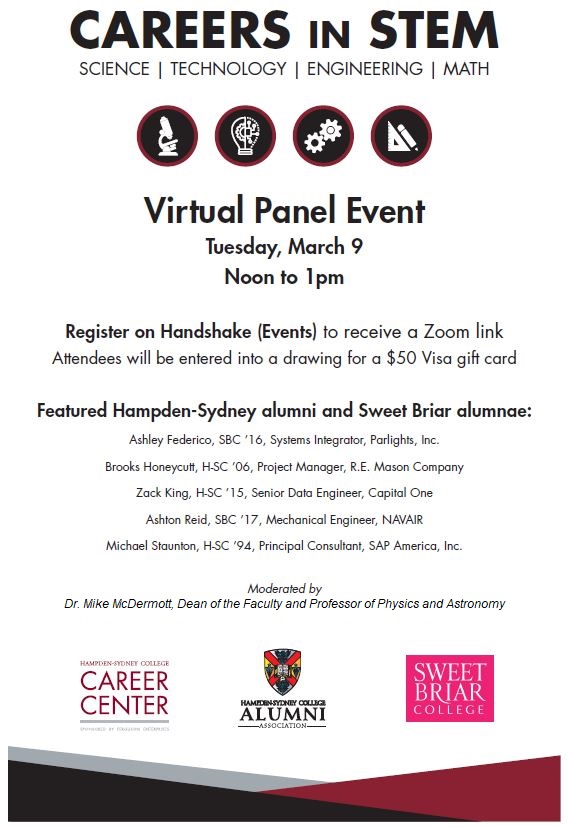 PANELIST BIOS
Ashley Federico, Sweet Briar College '16
Systems Integrator at Parlights, Inc.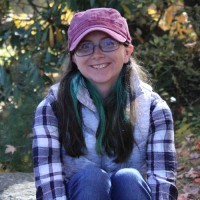 Ashley is a 2016 graduate of Sweet Briar College with a Bachelor of Arts degree in Engineering Science. She is presently a Systems Integrator at Parlights, Inc. in Frederick, MD where she supports the effective planning, coordination and documentation of designs, installation, and service projects. Using AutoCaD prepare plans, designs and calculations for projects. While enrolled at Sweet Briar she engaged in an engineering internship with Degree Controls, Inc. and participated in the following activities and societies: Sweet Briar Engineering Society, American Society of Mechanical Engineering, Leadership Certificate Program, Student Athletic Advisory Committee (President), Sweet Dancers (President), Paint and Patches, Varsity Soccer, and Varsity Lacrosse.
J. Brooks Honeycutt III, Hampden-Sydney College '06
Project Manager, R.E. Mason Company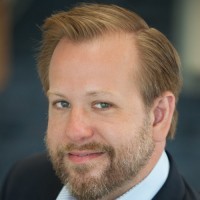 Brooks is a project manager at R.E. Mason Company, an industrial automation and engineering company covering Virginia and the Carolinas. At Hampden-Sydney, Brooks majored in Physics and began working in Richmond, VA as an IT & Executive Recruiter at Capital TechSearch, a staffing firm owned by a fellow Hampden-Sydney graduate. In 2008, Brooks joined R.E. Mason as an industrial engineer supporting customers throughout Virginia; as the years went on Brooks began working on the Power & Projects team with a focus on nuclear power stations and engineering firms working on greenfield plant construction projects throughout the world. After years as a Senior Engineer, Brooks moved to the project management team in 2019 and will be working towards a PMP certification.
Zack King, Hampden-Sydney College '15
Senior Data Engineer, Capital One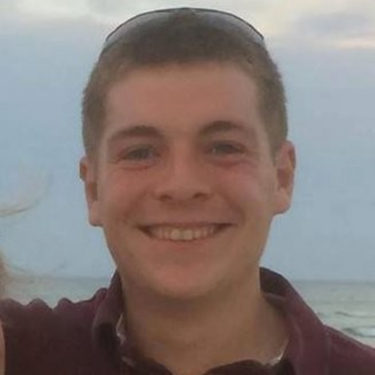 Zack specializes in building and managing data pipelines using cloud infrastructure. At Hampden-Sydney, Zack majored in Physics and Applied Mathematics with an Astronomy minor, which prepared him well for his first job as a Physicist with DoN and the US Naval Observatory. Zack concluded his career with the government as the project lead of a team analyzing star data used for navigation of nuclear missiles. Currently, Zack is pursuing his Masters in Data Analytics Engineering at George Mason University in order to help achieve his goal of becoming a Data Scientist.
Ashton Reid, Sweet Briar College '17
Mechanical Engineer for NAVAIR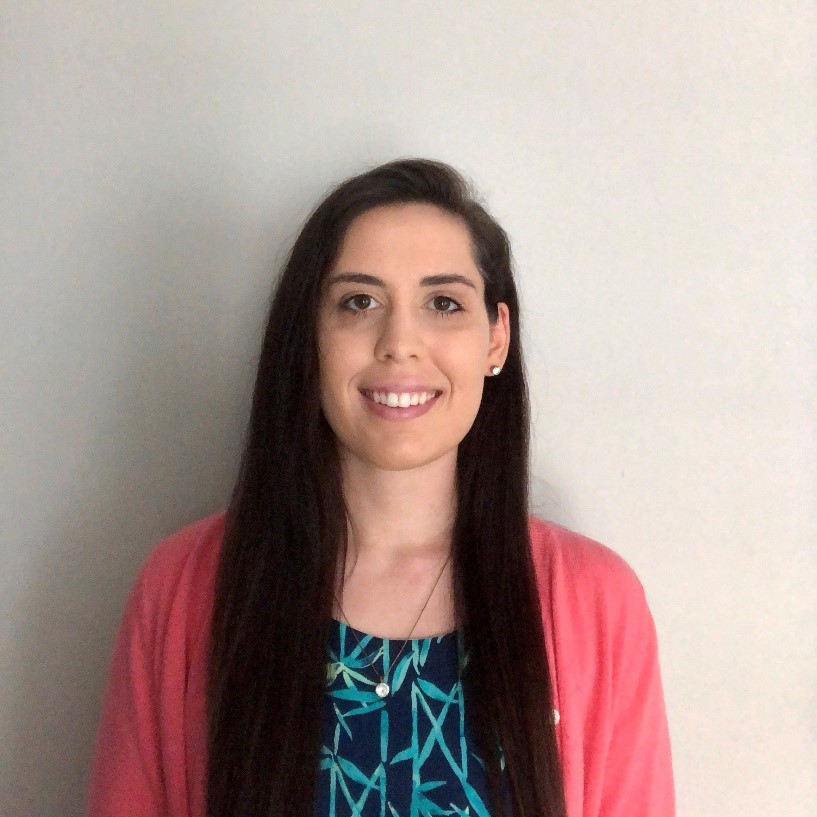 Ashton is a Mechanical Engineer for NAVAIR and the Point of Contact for Support Equipment for the GTC Pneumatics Fleet Support Team. She procures and designs specialized tooling used in the overhaul and maintenance of Naval Aircraft. Ashton was an Engineering Science major at Sweet Briar College with an interest in technology, engineering, robotics, and research. While enrolled at SBC, she participated in internships with the Naval Research Enterprise Internship Program (NREIP) and BWX Technologies, Inc.
Michael Staunton, Hampden-Sydney College '04
Principal, NA Business Transformation Services (BTS), SAP America Inc.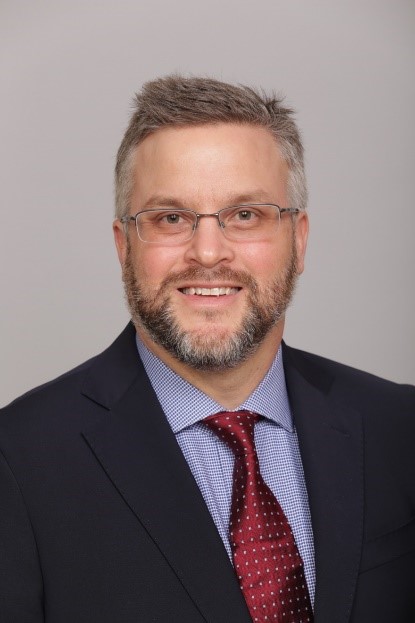 For over 25 years, Michael has advised and collaborated closely with business and technical leaders at global consumer products (CPG) and life sciences companies to define, plan, and execute digital transformations strategies. As a Principal Consultant and Enterprise Architect, Michael leads multi-millions digital initiatives to help businesses connect with customers, suppliers, and partners. Michael was fortunate to begin his career in the nascent days of the Internet. Shortly after graduating from Hampden-Sydney ('94), Michael started his career in technology and business management consulting with Accenture and continued to develop and grow as a trusted advisor working for leading technology organizations: IBM, Oracle, and SAP. While studying primarily non-STEM courses/topic at Hampden-Sydney ('94), Michael credits a solid liberal arts foundation as key ingredients to a successful career solving business challenges by leveraging the intelligent integration of people, process, and technology.
Moderator
Dr. Mike McDermott
Hampden-Sydney College Dean of the Faculty and Professor of Physics and Astronomy