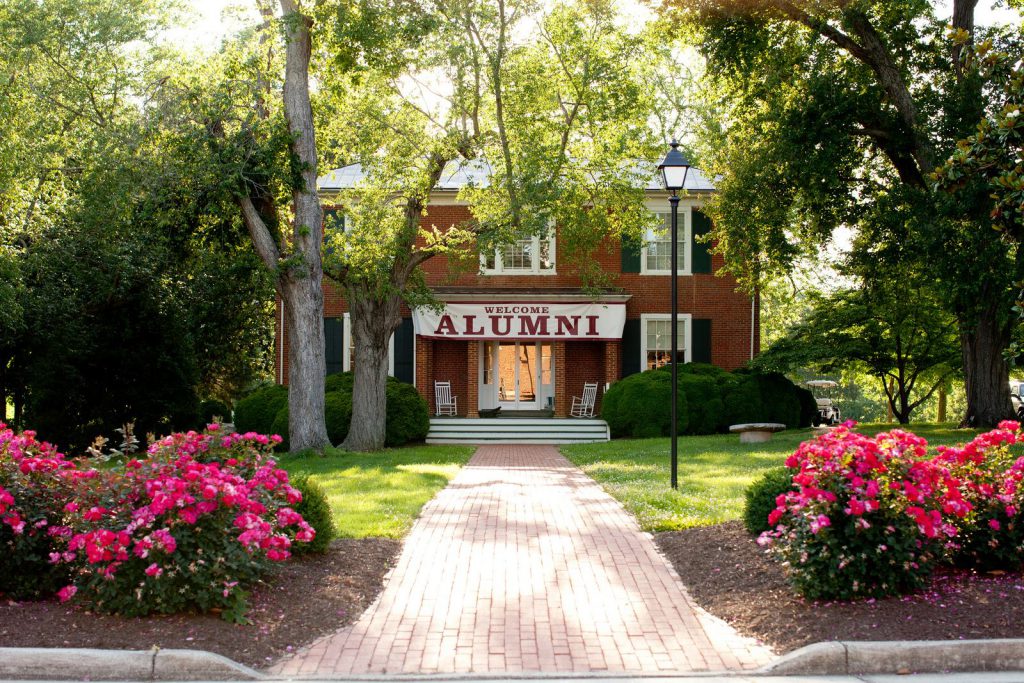 "Rest, reflect and re-evaluate."

~ Hayden Dougherty, '18
Hampden Sydney's Summer Research Program, led by Dr. Michael Wolyniak, recently hosted a panel of recent alumni talking about their career paths since leaving H-SC and how their experiences have influenced their professional directions.  Like many guests on these panels, our alumni give it to you straight – their successes, their failures, and what they've learned along the way.
The speakers included:
Max Dash '18, Production Assistant at ESPN, Bristol, CT
Hayden Dougherty '18, Quality Associate at AmbioPharm, Inc., North Augusta, SC
Stewart Neifert '12, Senior Research Specialist at the Johns Hopkins Institute for Cell Engineering and Masters candidate in Biotechnology and Bioinformatics at Johns Hopkins University, Baltimore, MD
While they all admittedly are young alumni, and might be considered "babies" in their industries, they all noticed they developed a new perspective even as soon as one year from their graduation. They have had enough time to reflect on their experiences but not romanticize the challenges they faced or the unpredictable journey ahead of them.
"You get a lot of people interested in WHAT are we doing … and they are not as interested in the WHY."

~ Stewart Neifert, '12
Would they have approached their undergraduate experience and academic major differently? Did they choose their path or did their path choose them? How did their goals change over time – is a Master's or PhD worth it? Check out the full video to see how each of them answered these challenging questions.
Due to the challenges of hosting alumni on campus, the College has quickly flipped into an online format which has reached new audiences in how we connect as a community. If you would like to get involved, please contact the Office of Alumni and Parent Engagement or the Ferguson Career Center.
Tiger Tip: Always have a reason if you choose to reach out to an alumnus. They are busy people balancing work, family, and other commitments to their community. Their time is valuable, so be clear in your communication about why you are reaching out and mindful of their time commitment. They are under no obligation to help you (although many of them will be flattered and excited to speak with you.) And always follow up with a note of gratitude.